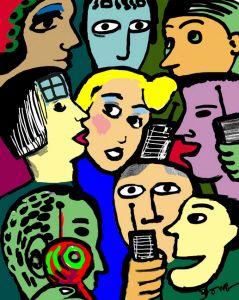 Contact Information
The best way to reach me is through my office voice mail. If I am unable to assist you, I will do my best to provide you with an appropriate referral.
Phone: 908-439-3456, ext. 7
Fax: 908-439-2343
Street Address: 152 Oldwick Rd.(Rt. 523)
Oldwick, NJ 08858
Mailing Address: P.O. Box 242, Oldwick, NJ 08858

Directions:
Our office is about one mile south of Oldwick along Rt. 523.
From Rt. 78
exit 24, travel about a half a mile north on Rt. 523 toward Oldwick. Look for the sign post on the right marked with "152". It has several green signs with white letters. The sign reads "Oldwick Associates in Psychotherapy." The office is located down the short lane and is not visible from the road. Just come in and have a seat. There is nobody to check in with. I am usually prompt with my appointments.